Bring your solutions to life using Impelx's solution tracking capability.
Whether you are implementing an off-the-shelf system or coding one from scratch, Impelx captures all of the solution content necessary. There is no need for specification templates. With the ability to categorize and group solution content it can easily be tracked for magnitude and completeness.
CONSOLIDATED SPECIFICATIONS
Consolidate design and configuration work in one place
Never lose sight of the key solution specifications or configuration descriptions for a project again.
Just like requirements, individual solutions can be defined and advanced through the workflow without having to create or reference a single independent document.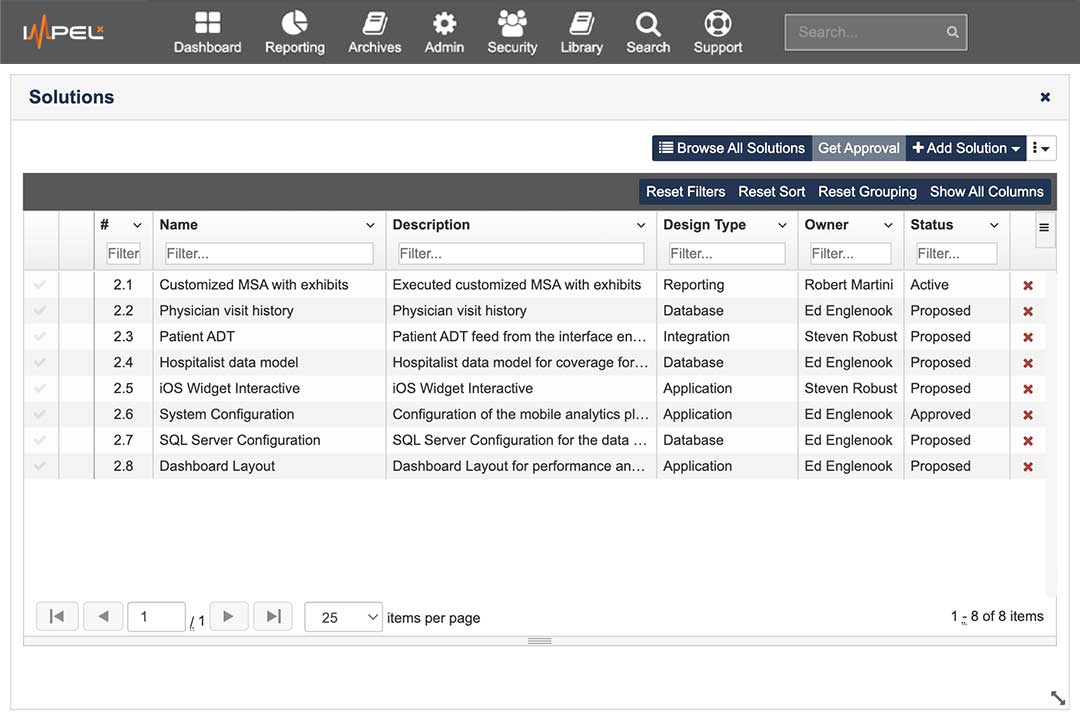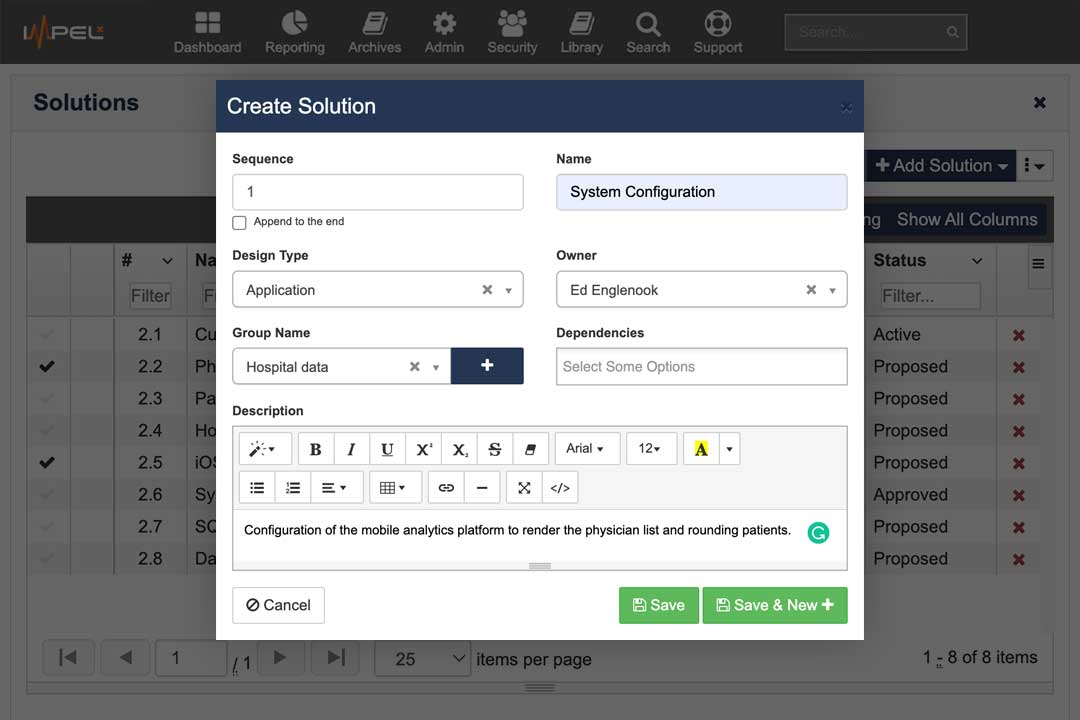 SPECIFICATION TRACEABILITY
Keep solutions front and center so that collaboration is at its maximum
Linking solutions to requirements and test scenarios keeps the intelligence visible instead of buried in specifications or configuration files central to the project conversation.
SPECIFICATION & DESIGN APPROVAL
Enjoy a simplified and efficient review and approval process
It's built in.  Submit one, some, or all solutions for a project through an engaging and trackable approval process.
At a single solution or approver level, you can see who has responded and who hasn't, track and respond to questions during the approval process, and separate distinct groups of approvers for multiple levels of approvals.